ACCCA strives to build productive working relationships with other organizations and agencies that share our passion for the California Community Colleges, and the talented professionals that manage them.
Most ACCCA members are also active in one or more professional groups and fostering collaboration with them is one of the best ways we can support our members and our colleges.  Below is a listing of the organizations and agencies ACCCA collaborates with:
Professional organizations and affinity groups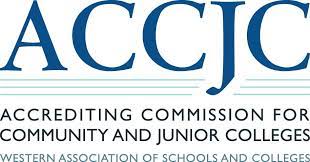 The Accrediting Commission for Community & Jr. Colleges (ACCJC)
The Accrediting Commission for Community and Junior Colleges (ACCJC) accredits associate degree granting institutions in the Western region of the U.S. ACCJC operates under the corporate entity the Western Association of Schools and Colleges (WASC). The ACCJC is one of seven regional accrediting commissions. The ACCJC is authorized to operate by the U.S. Department of Education through the Higher Education Opportunity Act of 2008.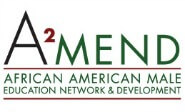 African American Male Education Network & Development (A2MEND)
Dr. Amanuel Gebru, President
The African American Male Educational Network and Development (A²MEND) organization is comprised of African American male administrators who utilize their scholarly and professional expertise to foster institutional change within the community college system. We aim to create an affirming academic and professional environment for African Americans with a particular focus on African American male students, faculty, staff, and administrators.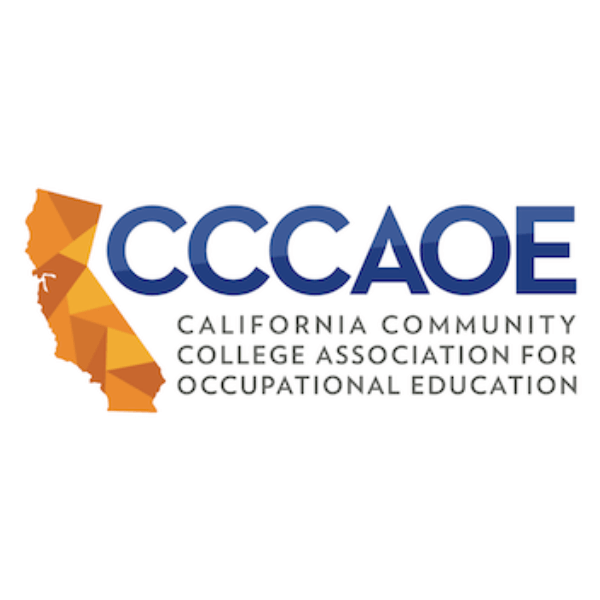 CCC Association of Occupational Educators (CCCAOE)
Tina L. Recalde, President
The primary missions of the Colleges are to offer academic (transfer) and vocational education at the lower division level for younger and older students, including those persons returning to school. Another primary mission is to advance California's economic growth and global competitiveness through education, training, and services that contribute to continuous work force improvement and to offer basic skills instruction.

California Community College Classified Senate (4CS)
Trisha Albertsen, President
4CS is a non-profit organization, formed by the California Community College's classified staff to serve as the statewide classified senate. 4CS supports the leadership roles of classified staff in the governance of the California Community College System through the development and support of local senates, advocating increased involvement at the state level, and promoting leadership skills among classified staff.

CCC Student Affairs Association (CCCSAA)
For over 60 years, CCCSAA has been the professional association that focuses on networking, student and professional development, and advocating for the field of Student Affairs and Student Leadership within the California Community College system. Members of CCCSAA include Community College Deans of Students, Student Life Directors and Coordinators, Student Union Managers, Student Government Advisors, Inter-Club Council Advisors, Graduate Students and more!

Su Jin Gatlin Jez, Executive Director
California Competes develops non-partisan and financially pragmatic recommendations for improved policies and practices in California higher education. Opportunity, creativity, enterprise, efficiency, and growth are the hallmarks of economic development and the lens through which California Competes helps the state improve postsecondary education in order to drive economic growth and vibrant communities today and tomorrow.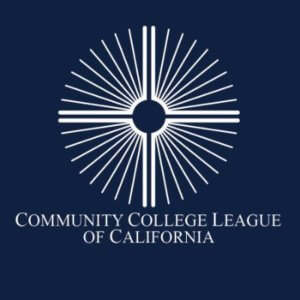 Community College League of California (CCLC)
Larry Galizio, President/CEO
The Community College League of California is a nonprofit public benefit corporation whose voluntary membership consists of the 72 local community college districts in California. Within the League are two major organizations which share a common mission, staff and fiscal resources: the California Community College Trustees (CCCT) and the Chief Executive Officers of the California Community Colleges (CEOC
CC). The Community College League of California is a non-profit public benefit corporation whose voluntary.

Community College Public Relations Organization (CCPRO)
The statewide Community College Public Relations Organization is a professional development and service organization that seeks to promote excellence in California's Community College public relations and related professionals. The organization serves as a central resource of information and proves counsel and assistance relating to the advancement of community colleges statewide and the professional growth of its members.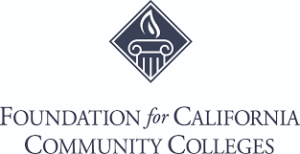 The Foundation for California Community Colleges
Keetha Mills, President/CEO
Our mission is to benefit, support, and enhance the California Community College system. As the official foundation of the California Community Colleges' Board of Governors and Chancellor's Office, the Foundation is a unique 501(c)(3) nonprofit organization that provides effective services and innovative solutions for the largest higher education system in the nation. Foundation programs reach all 112 California Community Colleges and 72 districts, and several are expanding nationwide.

Research & Planning Group (RP Group)
The RP Group strengthens the abilities of California community colleges to gather, analyze, and act on information in order to strengthen student success. Grounded in our roots as a professional association for researchers and planners, the RP Group provides research, evaluation, technical assistance and professional development services that support evidence-based decision making and inquiry.
Governmental Agencies and Resources