47th Annual ACCCA Conference
February 22-24, 2023
Thank you for attending the 2023 ACCCA Conference! 
Enjoy some of the amazing photos captured by Ed Tyler Photography
KEYNOTE SPEAKERS
HOTEL INFORMATION
PROGRAM AGENDA
SPONSOR INFORMATION
KNOW BEFORE YOU GO!
KEYNOTE SPEAKERS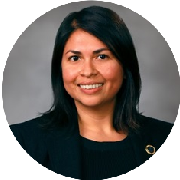 Daisy Gonzales, Ph.D., serves as the Interim chancellor of the California Community Colleges, the largest system of public higher education in the United States. She leads the 116-community college system, which serves over 1.8 million students with a student-centered mindset and a goal of creating equitable and supportive ecosystems where students thrive.
She is an experienced and unapologetic advocate for student success. Born into an immigrant family in Southern California and raised as a former foster youth, Dr. Gonzales was among the first in her family to attend college. She credits her time in the Los Angeles foster care system and schools as having shaped her views of the integral role public institutions play in the lives of students and the economic development in a community.
Dr. Gonzales was appointed interim chancellor in August 2022 by the California Community Colleges Board of Governors. As the CEO of the California Community Colleges Chancellor's Office, her primary duties involve implementing the Vision for Success, a bold systemwide plan that seeks to reduce time to completion, increase degree and credential attainment, boost transfer to the University of California and California State University campuses, and provide Californians with the necessary job skills to find good-paying careers.
Her leadership as interim chancellor continues to break barriers as she is the first Latina and only the second woman to serve in the role. Dr. Gonzales works to empower students through her focus on equity and commitment to ensure students are at the center of every discussion and decision.
In addition to overseeing operational and strategic policy planning for the Chancellor's Office, Dr. Gonzales has extensive experience leading transformational change across California's 116 community colleges.
Dr. Gonzales is a proud community college alum of Los Angeles Valley College. She graduated from Mills College with a bachelor's degree in public policy and earned a master's degree and Ph.D. in sociology from UC Santa Barbara. She is also a former Aspen Institute presidential fellow, serves on the Accrediting Commission for Community and Junior Colleges (ACCJC) and is the co-founder of the Sacramento Latina Leaders Network and the California Community Colleges Women's Caucus. In 2021, she received the California Legislative Women's Caucus Woman of the Year Award from Lt. Gov. Eleni Kounalakis, in recognition of her leadership throughout the COVID-19 pandemic.
---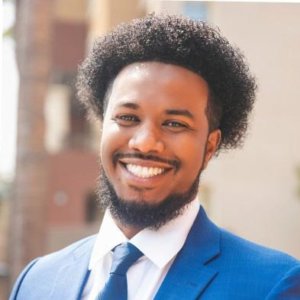 Dr. Abdimalik Buul
, the Visiting Executive of Educational Excellence, and Equal Employment Opportunity Programs at the California Community Colleges (CCCCO.)
In his current 2-year assignment to the Chancellor's Office, Dr. Buul's focus is on ensuring that equal employment opportunities and initiatives are better connected to the classroom. One of the vehicles for this will be how we recruit, hire and retain our faculty and the administrators and support staff they work alongside. 
Dr. Buul is an award winning professor, anti-racist activist, and emancipatory educator.  He is a professor and counseling center director at San Diego City College and is serving as a counselor/professor at Cuyamaca College in El Cajon, an adjunct counselor/professor at San Diego Mesa College and a program specialist with the San Diego Workforce Partnership.
Dr. Buul came to the United States at the age of 5 as a Somali refugee and grew up in San Diego, where he became involved, and helped lead myriad social justice programs. 
He earned his bachelor's degree in sociology and his master's degree in education, with an emphasis in community-based counseling and social justice at San Diego State University, where he has taught restorative practices and conflict transformation. He earned his doctorate of education in educational psychology from the University of Southern California and his dissertation focus was on the career trajectories of African American California Community College Presidents.
---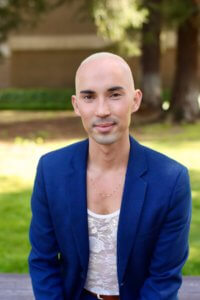 Dr. Joshua Moon Johnson (he or they) is a best-selling author, social justice consultant, and speaker who has dedicated his career and life to LGBTQ+ advocacy, racial justice, and education reform. Dr. Moon-Johnson serves as the Vice President of Student Services at the College of San Mateo, and he previously served in diverse roles including the Assistant Dean/Director of the Multicultural Student Center at the University of Wisconsin-Madison and the Director of the LGBTQ Center at UCSB. Joshua's understanding of identity, equity, and conflict has led him to a career educating on topics of social justice and has led to
becoming a best-selling author with his first book, Beyond Surviving: From Religious Oppression to Queer Activism, which was also ranked #3 on Book Authority's 20 Best-Selling LGBT Activism Books of All Time. Joshua also published Queer People of Color in Higher Education in 2017, and his newest book, Queer & Trans Advocacy in the Community College, is out now. 
Joshua received a doctorate in higher education and a certificate in LGBT studies from Northern Illinois University, and a master's degree in social sciences, student affairs, and diversity from Binghamton University, State University of New York. Joshua also has a master's degree in marketing from The University of Alabama as well as a bachelor's in business from the University of South Alabama.
Joshua was also a faculty member with Concordia University-Portland's Ed.D.  Program, UW-Madison, Semester at Sea, and Brooks Institute of Art. He previously hosted a weekly public affairs radio talk show on 91.9 FM, KCSB Santa Barbara called Check Ya'Self, which critically examined media and popular culture through a social justice lens.
Joshua currently serves as a board member and equity team lead for the Association of California Community College Administrators (ACCCA), and he previously served as the Vice President of the Board for the Sacramento LGBT Community Center. Joshua regularly speaks and consults on topics related to LGBTQ+ Inclusion, bias and hate, social justice education, and employee training on DEI.  He has presented, consulted, and been a keynote at institutions, companies, and conferences around the country.
---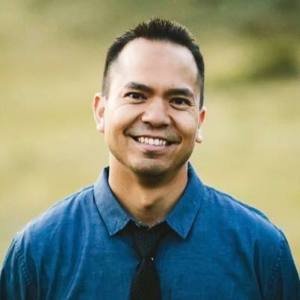 Dr. Kyle A. Reyes currently serves as Vice President of Institutional Advancement at Utah Valley University (UVU)—the largest university in the state of Utah with over 43,000 students. Before this appointment in October 2022, Dr. Reyes served for five years as VP of Student Affairs and from 2014-2017, Kyle served as UVU's Senior Diversity & Inclusion Officer. In that role, he led the development and implementation of UVU's nationally recognized Strategic Inclusion Plan consisting of nearly 40 initiatives focused on making UVU a more inclusive campus. He has been at UVU for 19 years in various offices and programs: TRIO Upward Bound, GEAR UP, Multicultural Student Services, Student Success & Retention, the School of Education, and the Office of the President.  
Dr. Reyes is also a tenured Associate Professor of Education at UVU and taught courses in Multicultural Education, Family & Community Partnerships, and Arts-based Integration. His research focuses on arts-based student empowerment; leadership for equity and access; and institution-wide inclusion and diversity strategic planning.       
Kyle has consulted with, and presented to, organizations in 27 states* and Canada in various sectors including: K-12 education, higher education, business, community task forces, and faith groups. He has given more than 550 presentations over the past 17 years on issues of diversity, inclusion, art, cultural competence, voice, identity, multiculturalism, and leadership.
In addition to serving on the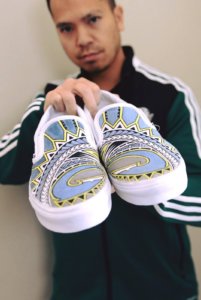 board of Asian Pacific Americans in Higher Education, Kyle serves on the Utah Governor's Multicultural Commission. He is the past president of the Utah chapter of the National Association for Multicultural Education. Dr. Reyes has also served as the co-chair of the College Access Network for the Utah System of Higher Education and a member of the board of directors for the United Way of Utah County and American Indian Services.  
Dr. Reyes has received a number of awards including: UVU's Board of Trustees Award; the Exemplary Educator for Diversity Award from the National Association of Multicultural Education (NAME); Inclusion Cultivates Excellence Award from CUPA-HR, Utah Valley Magazine's Top 40 Under 40; and the top 50 Diversity Executives in the Nation from Diversity MBA Magazine. Kyle received his Ph.D. in Educational Leadership and Policy from the University of Utah and was the recipient of the Bennion Morgan Fellowship. 
Most importantly, Kyle and his wife, Michele, have seven children and deliberately try to build their cultural heritage (Hawaiian, Navajo, Filipino, Japanese) into their family learning and engagement.  
*States include: Alaska, Arizona, California, Colorado, Florida, Georgia, Hawai'i, Illinois, Indiana, Iowa, Kentucky, Maryland, Massachusetts, Missouri, Montana, Nebraska, Nevada, New Mexico, New York, North Carolina, Ohio, Oregon, Pennsylvania, Tennessee, Texas, Utah, and Washington. 
HOTEL INFORMATION
PROGRAM AGENDA
SPONSOR INFORMATION
KNOW BEFORE YOU GO!