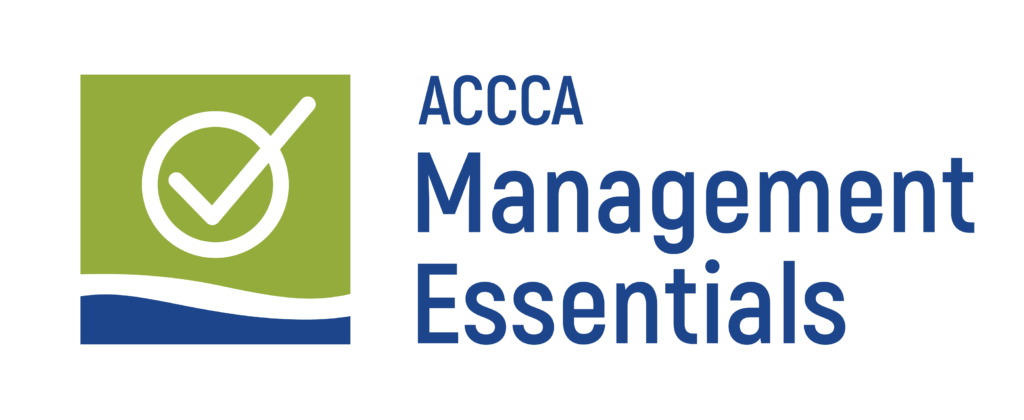 Pre-Conference Event
February 20, 2024 | 8am – 4:15pM
Orange County, CA


Management Essentials Workshops
The development of this program was centered on the fact that having the technical skills to be a good manager is important, but it isn't enough to be an effective and successful leader in a political environment.
Management Essentials is intended for those administrators who desire to learn the following knowledge, skills, and practices to manage up, down, and sideways, extend their influence throughout an organization, and forge strong ties to build momentum. Every ACCCA PD program is strategically crafted to guarantee a diverse group of highly skilled leaders is prepared to meet the future administrative requirements of California community colleges.
Program Overview
This is an interactive program where participants are encouraged to share their experiences in a safe learning environment.
Management Essentials are one-day, regional training offered twice each year in the early Spring and Fall.
Registration fee includes all materials, breakfast, lunch, and refreshments.

Who should consider this program?
Faculty, classified professionals, or anyone considering an administrative role in their professional future should attend.
Faculty, classified professionals, and aspiring candidates actively applying for administrator positions.
New administrators, eager to learn, make an impact, and excel while navigating their new role.
Administrators who are seasoned administrators seeking opportunities for further growth.
These trainings are primarily targeted to administrators who are not ready or not able to participate in an ACCCA 3-day conference or an ACCCA year-long professional development program.
Learning Outcomes
Recognize important human relations principles to be able to manage up, down, and sideways
Understand core leadership practices to be more influential throughout the organization
Develop a personal action plan to improve one's management skills and leadership competencies
February 20, 2024
Pre-Conference Event
Registration is now open for our Management Essentials Program which will take place prior to the 48th Annual ACCCA Conference. Separate registration is required for this training. 
REGISTRATION DEADLINE
Registration will close on February 1, 2024.