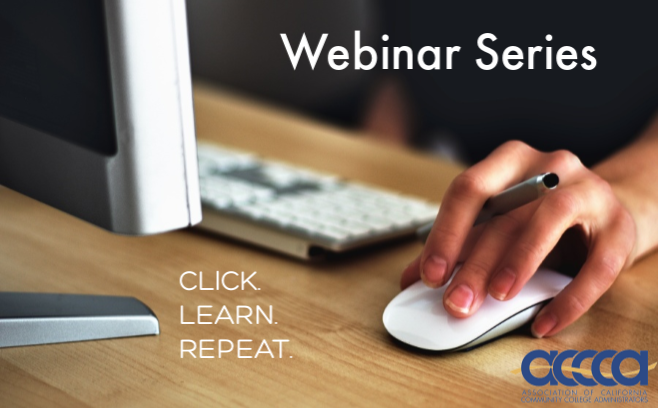 To provide administrators with ongoing professional development, and to directly address some of the challenges they are experiencing, ACCCA has partnered with the Foundation to produce a webinar series based on information administrators are telling us they need right now. Future webinars are being developed now, but please take the survey and tell us what information or training you'd like to see in future presentations. Your feedback will drive the content of the free webinars and the information will be available to access after the event.
Upcoming Free Webinars: Mark your calendars!
When: Thursday, December 1, 2022 | Noon-1pm
 Administrators Moving Up: The Benefits and Realities of a Working Doctoral Student
Join us for the next "lunch & learn" and discuss the benefits of obtaining your Doctoral Degree for career advancement and expanding your options.
ACCCA's recent polling and survey data shows that member demographics have shifted younger over the past 6-7 years, and a significant number of our members are either thinking about or are actively pursuing higher degrees including the EdD. 
Join ACCCA Executive Director, Susan Bray, the California School of Education at Alliant International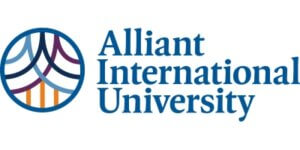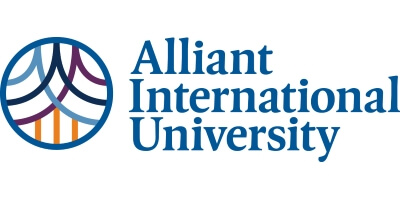 University Dean Kristy Pruitt, EdD, and Dr. Chris Pilkington, EdD Online Program Director and ACCCA member Dr. Josolyn Hill EdD as we discuss how a commitment to further your education means better outcomes in career advancement, and a stronger foundational approach to sustained leadership roles within the California community colleges. 
Making the choice to balance your personal life/family and career with doctoral program studies can be intimidating.  We hope this discussion will simplify the process and help you in removing the questions you may have about taking this step.  Alliant's new concentration in higher education leadership within their online EdD program, and the 15% tuition discount they offer exclusively to ACCCA members, will also be discussed.
Register here for our upcoming free webinar:
Administrators Moving Up: The Benefits and Realities of a Working Doctoral Student
Alliant is a private university accredited by the WASC Senior College and University Commission (WSCUC). We are an equal opportunity employer and educator.
Alliant International University provides this information for the convenience of students and prospective students. Careers and employment opportunities vary based on many factors including but not limited to education, credentials, and experience. The University does not endorse, recommend, or guarantee any job, placement or employer. The university explicitly makes no representations or guarantees about jobs, placements, salaries, or the accuracy of the information provided by any prospective employer. Alliant International University does not guarantee that any graduate will be placed with a particular employer or in any specific employment position. Students should be prudent and use common sense and diligence when applying for any educational program, job or placement.
Our mailing address is: 10455 Pomerado Road, San Diego, CA 92131
Click any of the titles below to access presentations and resource documents shared during the webinar.